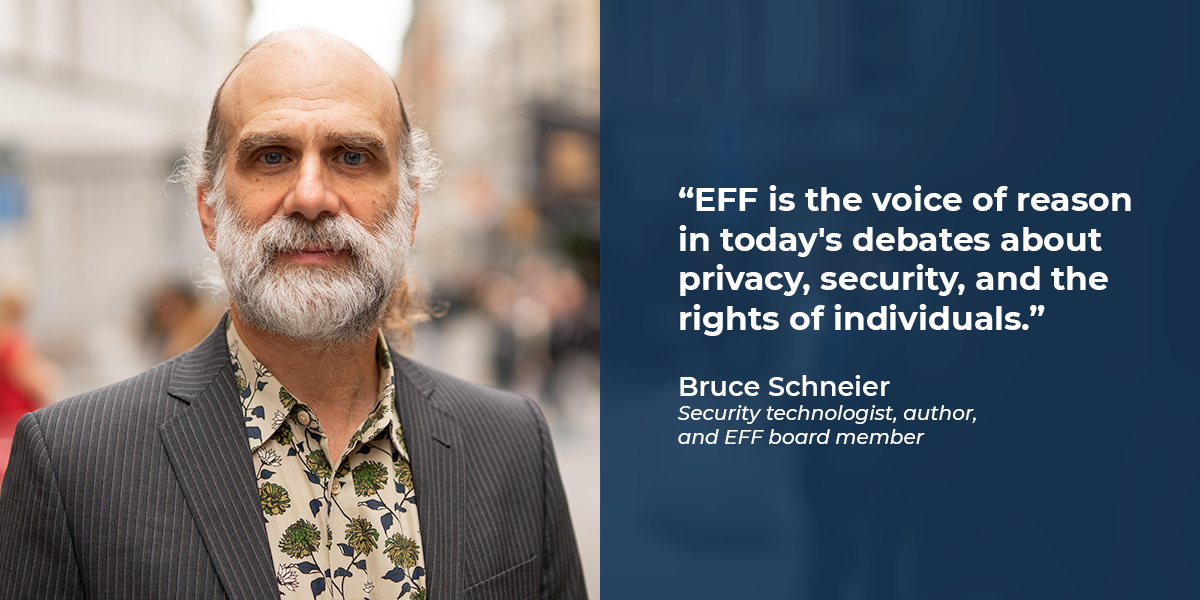 Who Has Your Back?
The Who Has Your Back? report evaluates companies' commitments to protecting users when the government seeks private data.
Check out the report page or download the PDF for more details.
Third-party companies hold more and more of our personal data as technology and user practices evolve. The annual Who Has Your Back? report encourages companies to protect users from government requests for data and helps users make informed choices about their Internet use.
To compile the report, EFF experts analyze hundreds of pages of terms of service, privacy policies, transparency reports, and law enforcement guidelines. In addition, EFF engages in ongoing discussions with companies for details and feedback, and keeps tabs on companies' track record of fighting for the user in courts and in Congress.
This intensive investigation is made possible by our members, who demonstrate to companies the broad support for user privacy. Please help EFF continue to do this work by donating today!
EFF is celebrating nine years of top ratings from the nonprofit watchdog Charity Navigator! Your donation is tax-deductible as allowed by law.