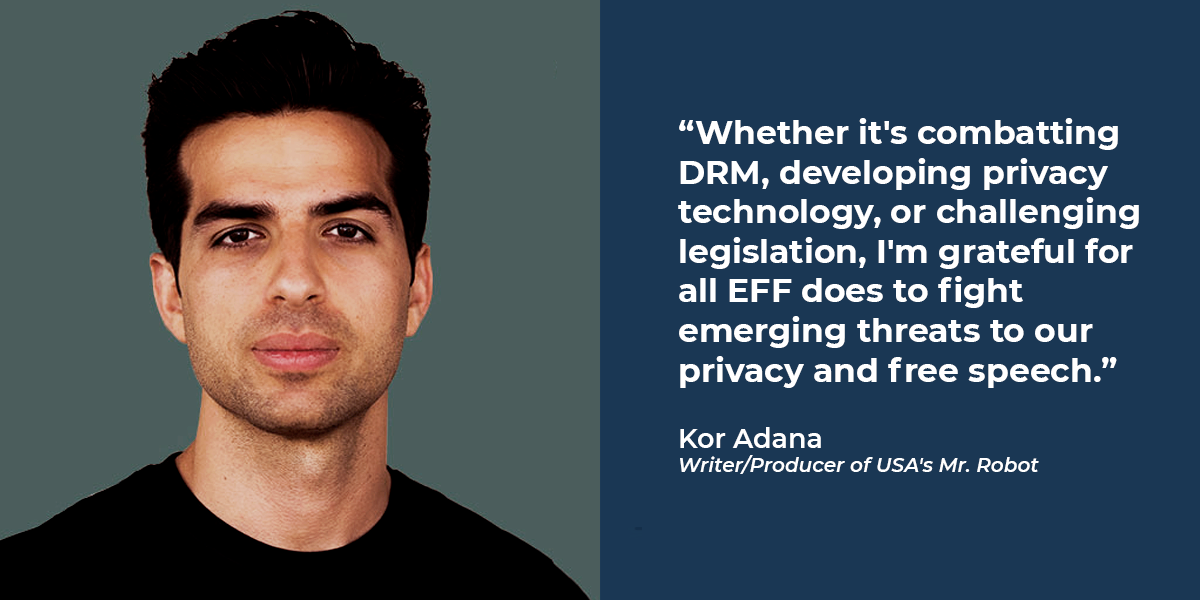 You can renew your support for the Electronic Fontier Foundation here or on any eff.org contribution form. Donations are matched to your existing record by email address. Thanks for defending online privacy and free speech for another year!
EFF is a U.S. 501(c)(3) nonprofit, tax ID #04-3091431.
EFF is celebrating nine years of top ratings from the nonprofit watchdog Charity Navigator! Your donation is tax-deductible as allowed by law.