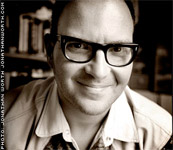 "Nobody does more lasting good for the Internet with less. Every penny you donate makes change for the better."
— Cory Doctorow
Oppose the Internet Blacklist Bill
Protect digital privacy and free expression. EFF's public interest legal work, activism, and software development preserve fundamental rights. EFF is a U.S. 501(c)(3) nonprofit, tax ID #04-3091431.