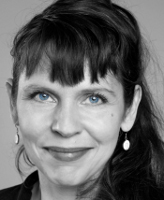 "The Internet allows our voices to travel beyond borders. We are citizens within the social media, not consumers. Please help EFF protect our digital rights."
— Birgitta Jonsdottir, poet, activist and Icelandic Parliamentarian
Join Us in Defending Digital Freedom
JavaScript is required for this donation form
Please enable JavaScript to use the EFF.org donation form and see member gift options.
Alternatively, you can donate directly from your PayPal account or send a check to EFF. Check out EFF's Supporter Info Page for even more ways to contribute to the cause!