General Images
Coders Rights Project Images
Bloggers' Rights Project Images
Spread the word about EFF! Put a badge on your blog or website to declare your support for EFF's fight for online rights. Help us by encouraging your friends and colleagues to join the cause or use your EFF badge to help people learn more about the issues important to you.
Cut and paste this code for the image above:

Cut and paste this code for the image above:

Cut and paste this code for the image above:

Cut and paste this code for the image above:

Cut and paste this code for the image above:


Cut and paste this code for the image above:


Cut and paste this code for the image above: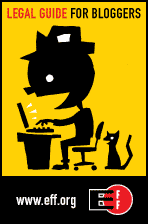 Cut and paste this code for the image above:


Cut and paste this code for the image above: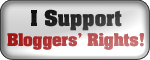 Cut and paste this code for the image above:


Cut and paste this code for the image above:

Cut and paste this code for the image above:


Cut and paste this code for the image above:


Cut and paste this code for the image above: